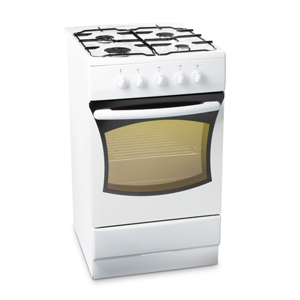 Techman Appliance Repair provides top-quality stove & oven repair.
Our stove and oven repair technicians will be able to determine the problem and fix it regardless your stove or oven's make or model.
Get Your Stove & Oven Repair Quote
Techman Appliance Repair offers one of the lowest service call fees in the business. Our service call fee includes a full diagnosis, an upfront quote on parts and labour and the arrival fee.
Whether your stove or oven has issues with heating, has problems with maintaining a consistent temperature, or simply won't start at all, Techman Appliance Repair will fix it.
Our stove and oven repair technicians will repair any problems you're having with your stove or oven, including:
Issues with Starting
Temperature Control Issues
Element Heating Failures
Electrical Switch Issues
Overheating
Issues with the Oven Door
Control Board Malfunctioning
Self-Cleaning Cycle Failures
Oven Not Heating
Broil Not Working
Our skilled stove & oven repair technicians are capable of repairing your stove and oven regardless of make or model, including General Electric (GE), Kenmore, Whirlpool, Maytag, LG and more.
For more information regarding our stove and oven repair services in the Barrie area, or to receive a stove / oven repair quote, call us today at 1.888.596.7146 or contact us today.